Micro Grill As Seen On TV
Buy 1 Get 1 FREE!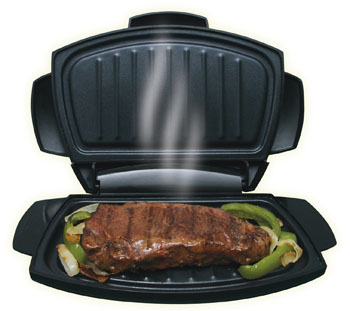 Order today and get a second MicroGrill FREE!*
The MicroGrill converts your microwave oven into a turbo-charged grilling machine!
Your food will taste just like it came off the grill. The secret is its patented technology, special heat conducting grilling plates which convert the oven's microwave energy. The MicroGrill also blocks the microwaves from directly penetrating your food, avoiding the bland taste and rubbery texture you get when you cook foods in the microwave.
The MicroGrill features Easy Clean up, no cords or plugs and cooks meals in under 7 minutes. Each Micro Grill comes with a 1 Year Warranty.

Select the single payment option below and we will Priority Ship your Micro Grill so it is one of the first orders to leave our warehouse!

Order the Microgrill today and we'll even give you Two Baker Spacers, a Cook book and the Calzone X-Press FREE!
*second Micro Grill requires seperate S&H Charge
MicroGrill Buy 1 Get 1 Free


1 Payment of $59.90


$23.90 shipping and handling
30 Day Money Back Guarantee (less S&H)