Those Wonderful Years Music Collection As Seen on TV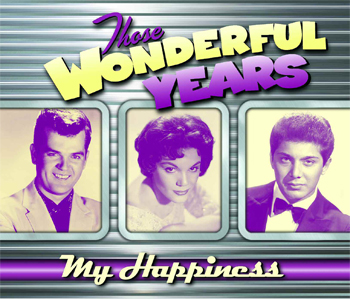 Click To Play Video!
Order Those Wonderful Years Today
And Recieve the Sing - Along Lyric Book to All The Songs Plus the Best Of Ed Sulivan Show DVD FREE!
$119.96 or 4 Easy Payments of Only $29.99!
Those Wonderful Years
150 Chart Topping Hits From the 40's and 50's on 10 CD's
Not Available In Stores So Order Today!
Those Wonderful Years Music Collection as seen on tv includes 10 CDs with 150 songs. Each CD has a booklet with photos and stories about the stars and their music. And you'll get all the words to every song in a special sing-a-long lyric book.

Songs include: 'The Tennessee Waltz' by Patti Page, 'You Belong To Me' by Jo Stafford, 'Vaya Con Dios' by Les Paul and Mary Ford, 'Cry' by Johnny Ray, 'Sincerely' by The McGuire Sisters, 'Mack The Knife' by Bobby Darin, and many more.

Order today for FREE Bonus Ed Sulivan DVD and Lyric Book.
Those Wonderful Years Ships in 2 weeks
Those Wonderful Years plus Free Bonus Lyric Book and Ed Sullivan DVD


1 Payment of $119.96




or 4 Easy Payments of Only $29.99

!
$12.99 shipping and handling
30 Day Money Back Guarantee (less S&H)